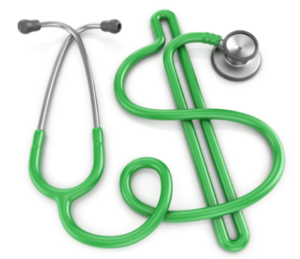 Let's face it, we all have far too much going on. It's as if we are always on a deadline for something or someone. What is a priority and what is not? Then top that off with a loved one needing you or a family crisis. The absolute last thing you think of is yourself and taking care of yourself. If you feel like screaming sometimes, you are not alone. Let's discuss some ways to take care of yourself when you have minimal time…and energy. Call us for your mailing invoices for doctors offices needs.
Get Enough Sleep
Absolutely essential. Doctors have been ordering more sleep for patients for as long as life has existed. You want to do your best, well then you need to get sleep and rest. No need to stay awake all night because then your daytime performance is junk! Sleep will help you achieve especially in a time of stress. More sleep. End of story!
Eat Healthy
Of course, it is much more fun to order pizza, but it is not a good choice. Bottom line, if you want to eliminate stress and take care of yourself, then eat healthy food. This, like sleep, will help you achieve more. You will feel better, have a clear head and for sure be in a super positive mood. Plus, it will definitely help you long term with your health.
Stretch
Ever hear of getting up on the wrong side of the bed? It's true, if you begin your day in a bad and stressful way, you will have a strong feeling of stress all day. Try starting your day with 5 to 10 minutes of silence. Stand up and stretch your body! Next, touch the ground. Do this as many times as you can. Even if it is only 2 times, you will already be 2 steps ahead. Try to feel your breathing. This is such a relaxing way to begin the day!
Wear Your Favorite Clothes
Feel like a million bucks all day. We all some clothes that we just feel more dashing in. This will boost your confidence and maybe sneak in a smile when you catch your reflection.
Ask For Help
This is a tough one for many people but believe it or not, the loved ones around you will love to be asked. They will feel helpful and important! Ask for help with little things. An everyday task or two that is just weighing you down. If someone is shopping, ask them to buy double and you split the cost. Sometimes even the grocery store is just too much after a long day at the office. Asking for help especially with some of these simple errands is not as big of a deal as you may think.
Keep Your Workspace Tidy
If you want to feel less overwhelmed and more focused, then clean up your workspace. Staying organized day to day will make your more relaxed. Think about it, you will move much faster knowing where everything is!
Delegate
Don't do everything yourself. If you are part of a team, try to delegate some of the workloads. Remember there is no "I" in "TEAM".
Walk
You probably think that every minute is valuable and should be used working, but extra minutes of walking is a much better way to spend some of that time. Try walking instead of public transportation or your car. If you can walk it, then walk it. Not only is this great exercise, you can also benefit from the fresh air and sunlight. If you absolutely have to drive to work, try getting there a touch early and walking the block. Or take a quick walk at lunch. This extra time of sunlight and fresh air will boost your focus and inspire you.
Enjoy small moments throughout your day. It's just so easy to be consumed by work, family, and friends and that is fine, but don't forget about yourself. The better you are to yourself, the longer you will be around and the healthier you will be for it. Happy Saturday! Now go and relax!
Check Printing: The Expensive Process Your Business Is Still Managing
All small business owners know that cutting out unneeded expenses is one way to increase the bottom line. Check printing is one expense that may be an area that can be cut. There are companies that this work can be outsourced to which can do the work at only a fraction of the cost of doing it in-house.
Select The Right Check Provider
Choosing the right check printing outsourced partner does matter. Key.com explains the necessity in this way,
Paper checks remain a business reality, regardless of how digital the world has become. This means that the safe and efficient management of check printing has become more important than ever, both to protect against fraud and to integrate paper check processing with electronic payments being made during the same timeframe.
It is important to point this out. While much of the world is moving towards more electronic means of transferring money, sometimes using paper checks is still the way to go. Medical practice statement printing is the gold standard today.
The Check Savings Add Up Quickly
The unfortunate reality of having a payroll department is that the department itself is rather expensive to keep around. A fully staffed department means paying a full staff of employees, including paying for things like sick days, vacation, and other incentives. Some outsourced providers are able to provide the whole payroll service for just the cost of one salaried employee. If a business currently employees more than one employee in payroll, then they can enjoy the cost savings of outsourcing their payroll services.
Lower The Chances Of An Error
For whatever reason, the amount of problems that one runs into with an outsourced company is usually quite a bit less than if the work is done in-house. Outsourced companies are working on check issuing solely at all times. Payroll departments may have other tasks that they have to handle. They can be more prone to making mistakes, and mistakes in payroll are never something you want to deal with.
Conquer Your New Promotion
You have been doing a great job at work, everyone aspires to be just like you one day. You work hard, have respect for everyone in the office, you care about clients. You are basically an All-Star. So what's next? You wait and wait and finally, the day comes. The big boss promotes you and it is everything you have been anxiously and at your very hardest working for. There it is. You have been promoted. Now what? You are not prepared to do what you were already doing AND reign over a department of people. You wanted the promotion but you are not sure how to manage. Well, you are not alone. Most people taking on a management role for the first time have had no training to prepare them. Here at Check Issuing, we want you to find success and here's how.
Immediately you want to hit the ground running. Meet with your boss or supervisor and clarify what the expectations of the first 30 to 90 days are. Get their perspective on team members; strengths, weaknesses, behavioral issues, conflicts and anything you should be aware of. If you are new, introduce yourself to each and every team member. It may be beneficial for you to have a quick meeting with each of them as well. Now, the tricky part, if you know all of the people, you have to reset the new relationship with each one of them.
As fabulous as the title may be, there is a lot of work and urgency that goes along with managing teams and departments. By far the most important thing to know is exactly what the role is and how it provides. You are the rock of your team. Get ready to lose precious time-solving problems and heading meetings. There is a reason your pay has increased. There is a lot more to do. But if you made it this far, you are ready for the challenge. Prioritize, but never ignore anything or anyone. Sometimes the smallest things can become huge and warrant problems. Another important note is to realize the importance of every single person. Each individual brings something to the table. Know who does what and check in regularly. When issues arise, both good and bad, you will have the ability to bring someone up to speed.
You are an important asset to the company, you always have been, but now there are others depending on you. Be prepared and get involved. There is no better manager than one who can roll up his or her sleeves and get their hands dirty. Congratulations!
Want A Higher Position At Work Now? Get Happy!
We look to others and life events to accomplish happiness. In a sad way, it is just never enough. You might want a higher position at work. Then you get promoted and you wonder why you are not in a relationship. Next, you get into a relationship and guess what. It's not enough. Something is missing. You want marriage, kids, an SUV with little TV's in the back to quiet the children. Of course, achieving all of this is nice, and some other things as well, but not necessarily the fast track to happiness. So then what is? How do we give it a go at happiness? How do we get there? Are some people just lucky? Is that why there is so much jealousy in the world? The irony in this entire dilemma is that we have the ability to control our own happiness. Think about how and why you choose to dabble in certain activities. Next time you are sitting around thinking about all of the things that could make you happy, stop yourself and think about these three key factors of life. While you are at it, get on board the happy train.
Stop Worrying About Tomorrow
Our lives are precious and short. It might seem dreary to think about it, but it is the truth. You will realize the value of your time and your sweet life. You will stop taking things for granted and most definitely start to be more present. Appreciate everything in front of you on a daily basis and you will begin to feel more happiness. Again, it is not about wealth, relationships and jobs. It is about enjoying what you have while climbing to the top. Some people have a hard time with this. Emotionally it can be difficult to separate now from later.
Spice It Up
Don't get stuck in the daily grind. To be clear, I am talking about trying to lose weight, wanting a promotion and driving the same old road home. As boring as it might feel for you, think about how uneventful and negative it feels for the people around you. Nobody wants to hang out with "negative Nancy", so get a grip, enjoy life and change it up. Try different exercise classes at the gym. If you are plateauing and doing the same thing at the gym, it ain't working. Bored at home, try finding new activities not only for yourself but for your spouse as well. This can definitely spice up an old rut if you are in one. Are you catching my drift yet? We all get bored doing the same thing every day. Enrich your life and win back the "new" feeling. You don't have to be wealthy to live a rich life filled with happiness.
Do Unto Others
Did you ever have that amazing feeling when you made somebody else happy? There is a reason for that. First and foremost, you are taking some time off from fixating on yourself. Time away from ridiculing your every move. Second, you are feeling the ultimate joy of helping others. This can be the most gratifying gift of all. Try to focus on the people close to you and make them happy. You might find happiness in return.
Now smile already!