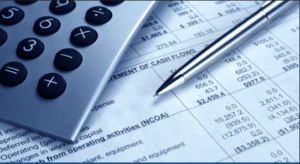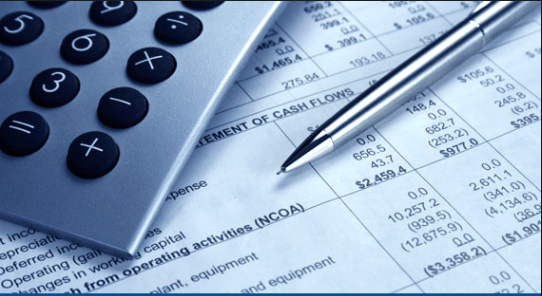 Accounting for small businesses is one of those jobs that can easily get out of hand if not worked on regularly. It's an important part of keeping track of your assets and expenses. And like most people – who'd rather hire an accountant, there are some accounting tips that can help you make do-it-yourself easier.
Accounting Tips
1. Separate your business credit card from your personal credit card and your personal and business checking accounts also. It's easy to have a couple of credit cards on hand at any given time while shopping, but it's best to keep the business credit card for purchases that are only for your business expenses. This will help separate any contradicting purchases you may have.
2. Document your transactions and inquiries daily. I know there are two methods of accounting – cash and accrual – but it's good to document your transactions and possible sales. This will help you to follow-up with inquiries and transactions. By keeping track of all your accounting transactions, you can make it simpler and have things organized in order to make sure you're getting paid for all your sales.
3. Set monthly sales goals. Setting goals are great for all businesses, but how does that relate to accounting? This tip is to set monthly financial goals at your monthly planning meeting so it can help determine how much you want to make that month based off of previous sales, and previous expenses. When checking previous month's expenses, you are able to track future purchases and potential sales.
4. Be as detailed as possible in your accounting. Do not try to multitask while calculating expenses. Even if you have clients or customers with lots of small purchases, record each purchase along with a brief description as well as all checking transactions in your accounting system. Freelance writers who write for multiple clients have a better chance at tracking article sales when they record each article they have submitted to a client. Being detail-oriented can help when finding certain trends about clients. If you work in an auto parts store, you might be able to find what a client normally purchases, and how often your client purchases an item when reviewing your accounting reports.
5. Have the best accounting software. We all know the popular QuickBooks accounting software, but did you know there is other accounting software that might be tailored to fit your business needs? When doing your own accounting, you'll want to find the best accounting software for your business because it can help minimize the time put into accounting, and it might have features that are tailored to your specific industry.
Is Outsourcing Checking Printing The Answer Your Company?
Regardless of the technological changes in the world, paper checks are still being used for accounting purposes. Since we are living in a world where we handle most things online and in digital formats, the productiveness, efficiency, and safety of checking and printing has become increasingly important.
It is important, probably more than ever before, because there are higher risks of fraud and theft. There is also a higher importance because there needs to be an integration with paper checks and the electronic payments – a new form of checking process.
When you have an accounts payable automation outsourcing system in place, your business will be able to enjoy a reduction in costs, a process that will be streamlined, and better security – all which will help your bottom line accounting. You can get rid of the process it takes you to prepare your checks because you will now have a checking process that will upload the payment information into a system. After the payment information has been uploaded into the system, the checks will be printed and you can then disburse them.
You can have the functions and features that will meet the specific needs of your business. It is important to maintain the integrity, safety, and efficiency of your business. Your success should be the main priority; we want to ensure you that you will have the latest features in regards to your physical checks.
When you have a coordinated approach to managing your check printing, you can spend other valuable time and energy on finding additional ways to make your business succeed. You should not have to spend precious time and energy on figuring out how to efficiently print checks, especially when you can outsource this task.
We understand that outsourcing is not the answer to all of your company's problems. However, outsourcing check printing can provide your business with additional savings and you can be free from those headaches.
How To Make Your Accounts Payable Department a Winner
Accounts Payable. The words alone scream BORING. Sorry, but they just do. This department is, more often than not, overlooked by business owners and executives. Since Accounts Payable doesn't feel directly related to the product or services' function, it often times is passed over during meetings looking for ways to make the business better.
But the truth is, much of your business can be improved when your Accounts Payable department is functioning at a high level. And that, my friends, should be your priority as a business operator. So let's look at a few ways to make this happen.
Keep things simple
Keep the number of check runs as limited as possible. Complicating this matter puts undue strain on your staff and can make it impossible to remain efficient.
Make use of accounting software that can help you achieve your goals
Paying incorrect amounts or not paying on time is easy to do. You should also properly track identifiers for those you payout so you can correctly categorize them in a way that makes sense on a quarterly basis. All too often, doing things the old-fashioned "manual" way isn't a great solution in these hectic times.
Brand checking professionally
Checks are money. Anything having to do with finances should assume a serious position. When you send out generic checks, your business can seem a bit lackluster and unprofessional. You want clients and vendors to see your company as a well-oiled machine with branded checks.
Tips to Prevent fraud
Anytime a company handles checks, they open themselves up for the risk of fraud. It's that simple. Check fraud is still a huge business for criminals and swindlers worldwide. If your checks aren't secure, criminals can expose your shortcomings and profit big. This means your company loses.
So then what's the solution for making your accounts payable department that well-oiled machine we spoke of earlier? For starters, you're already in the right place: Check Issuing is a solution for lots of businesses who seek to improve their payroll processing outsourcing and seek protection from potential fraud threats. Check Issuing means automatically making your checking look a lot more professional.
Resources:
Principles of accounting
Basic accounting principles beginners
10 basic accounting principles
Restaurant accounting guide