As a business owner, you're responsible for ensuring that every employee receives a paycheck for the hours they work. So on top of the software, you use to clock those hours, you also need a check printing company to print your checks. This ensures that the checks feature your business name and correct bank information and that each one bears the name of the right worker. Then, when you choose the best company, you can follow some simple steps to create and print your checks.
Features of a Payroll Check
Before you look into payroll check printing, become familiar with what's on this type of check. When you look at one, you'll notice several lines and detailed information across the front. In addition, the bottom of the check features both the routing number and account number of your bank account. This ensures that the money comes out of your account when the employee cashes or deposits the check.
The check printing features that you can choose also allow you to add the name and address of your company or business in the top left-hand corner. You can either print the employee's name on the check or write their name in pen.
Why Are Business Checks Important?
Choosing one of the best check printing companies is essential because you want to ensure that each check you print contains the correct information. Paychecks are a type of record that both you and your employees can keep for tax purposes. For example, you may retain records to show that you paid each worker the correct amount and took taxes and Social Security fees out of each check.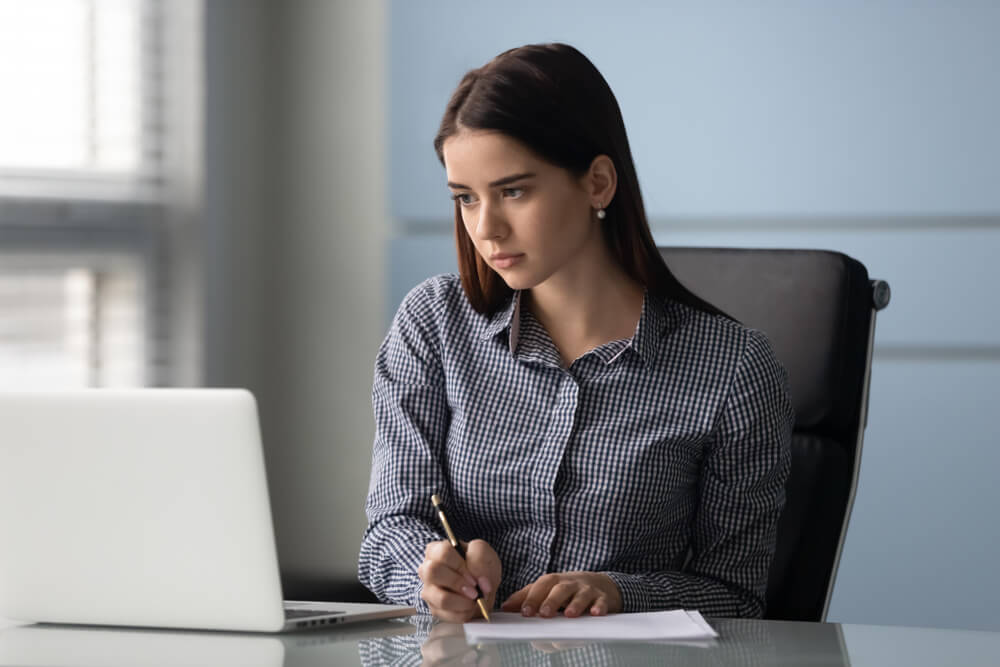 Choose the Right Supplies
One of the benefits of online payroll check printing is that you can print the checks in your office as long as you have the right supplies. Two things that you need are a printer and magnetic ink. Most printers are suitable for your check printing as long as they are compatible with magnetic ink. The readers that banks use can only read magnetic ink, which tells them how much the check is worth and shows that the account attached to it is valid. Some banks may process your check by hand if you don't use magnetic ink, which can significantly slow down the process.
Get Check Stock
Check printing companies can help you get the correct type of check stock to use in your office. Though you may find some mobile companies that offer check stock, they usually limit the information you can put on a check. The checks you print only include the name of the person or business that wrote the check and who the money goes to, along with your bank account details. Government regulations require that you issue checks that show the deductions you took out of your payroll checks.
You may want to choose a pay stub template rather than a check stock. Templates are easy to use and feature boxes that allow you to list all deductions and the amount that you took out of a check for each one. A good check printing company will give you access to a check template. This allows you to enter the correct information on each line before you print the checks.
Adjust Your Printing Settings
After you get the right tools and supplies, you need to adjust the settings on your printer before printing checks. You may find it helpful to do a test print first. This lets you test a copy of a blank check or one that you fill out with generic information. Then, you have the chance to see how the check looks and make any adjustments that you may need. 
The payroll check might print with the routing number cut off or the information off-center. You can quickly adjust the printer settings before printing your final paychecks.
Pick a Company
The correct check printing company will let you create an account and become a member in just a few minutes. First, you need to share a valid email address and your name. The site will also ask you to create a username and a password to go along with it, which helps you log in and out when you need payroll check printing services. You may find that you need to respond to an email sent from the website to confirm your address before printing checks.
Add the Check Information
All check printing companies require specific information from you before you can create and print checks. You will see a series of boxes that ask for different details and give you the chance to fill them out. Start at the top with the name and address of your business. For example, the following section asks for both the name and address of your bank or credit union. 
As you move through the boxes or lines, you'll have the chance to add your mailing address if it's different from your physical address, along with the name of the employee. Other boxes ask for your routing and account numbers. You can also add a short note to the memo line.
Preview Each Check
An easy way to avoid common mistakes and cut down on wasted time is a check preview. No matter what type of printer you use, you can use the preview option before check printing. This will bring up a new window that shows the layout of your check and gives you the chance to look at it and make sure that it's right. You may want to adjust the settings or change some of the information on the check before printing it.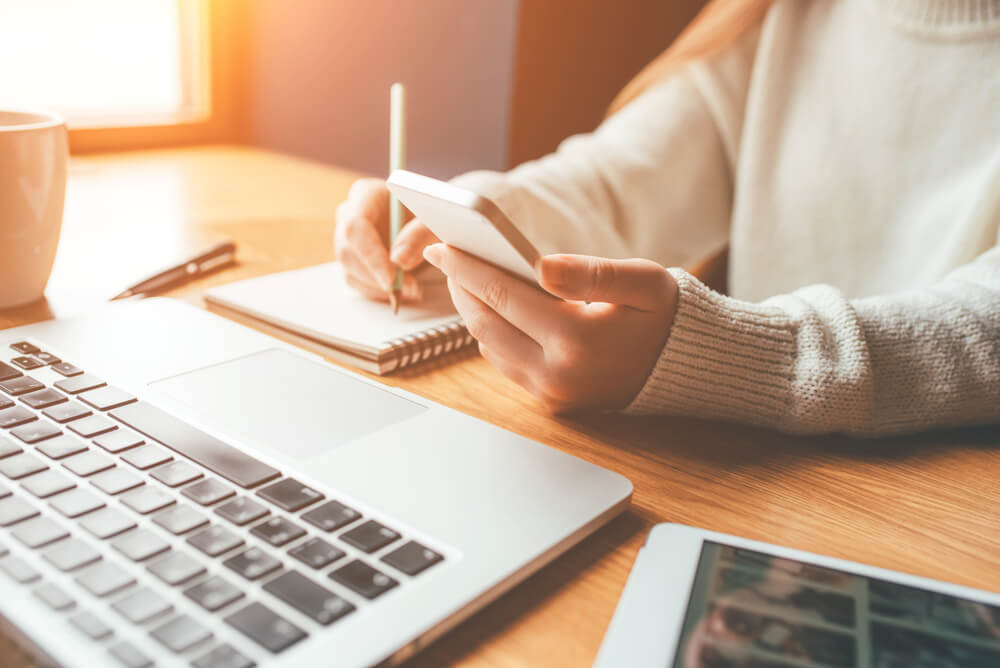 Mobile Printing
Mobile printing offers a quick and convenient alternative to traditional printing. As long as you have an Android or Apple device, you can download an app and agree to follow its terms of service. You will then see a blank check that asks for all of the required information, including the payee's name and the total amount. 
The check has a memo line where you can add a special note. You also need to share your routing and account numbers, but most apps can find the bank you use on your device and automatically add the numbers. Though mobile printing is convenient for paychecks, it usually doesn't include options for adding deductions.
Whether you own a small or large company, you can create the perfect checks for your workers. In the old days, you had to work with a specific company and send your payroll records, which they used to print your checks. The top companies today give you the freedom to work from any office in the world. First, you need to log in to your account and add information about your employees to print their checks. Then, turn to Checkissuing.com to see just how easily and quickly you can print all of your checks.