There are quite a few questions that you might want to ask when you are considering whether or not you want to hire a check printing company. Naturally, you will want to hire a company that prints checks for an affordable price, one that does so quickly, and one that provides excellent customer service.
Here are six questions to ask when you are hiring a company to outsource your check printing services.
What Kinds of Services Do You Provide Aside From the Check Printing Service?
Naturally, whichever company you hire will have the ability to issue checks for your use, whether that is for business or for personal use. If you go with Checkissuing.com, one of the services that we provide in addition to printing checks is we mail out the checks, as well. We keep you informed about the delivery process of your check and tell you when your check should arrive. We also offer an ACH Direct Deposit service so you can send payments quickly and securely to whomever you need to pay.
You can also send digital checks through electronic means immediately if you use our Checkissuing Platform. Checkissuing's digital check services include end-to-end solutions, meaning that whoever receives a digital check from you can deposit it in only a few moments. All you need to know when you send a digital check is the name of the person you're paying, the recipient's email address, and the amount of money you are sending in dollars. As you might expect, this means that you can benefit from not having to pay for an envelope and not paying for the cost of postage. 
If you are a business owner, you can also take advantage of our tax form processing services. We can help you print your 1099 tax form as well as help you e-file your 1099 tax forms as long as you meet certain requirements. These requirements are that your business has hired self-employed independent contractors and has paid these contractors at least $600 or more. This means you would have to file form 1099 INT, MISC, or NEC for your taxes. At Checkissuing, we provide TIN Matching Services for you, too. Since you have to file 1099 MISC forms by January 31st after the IRS changed the deadline, you can rely on us to quickly file your 1099, 1096, and 1098 forms by the new deadline.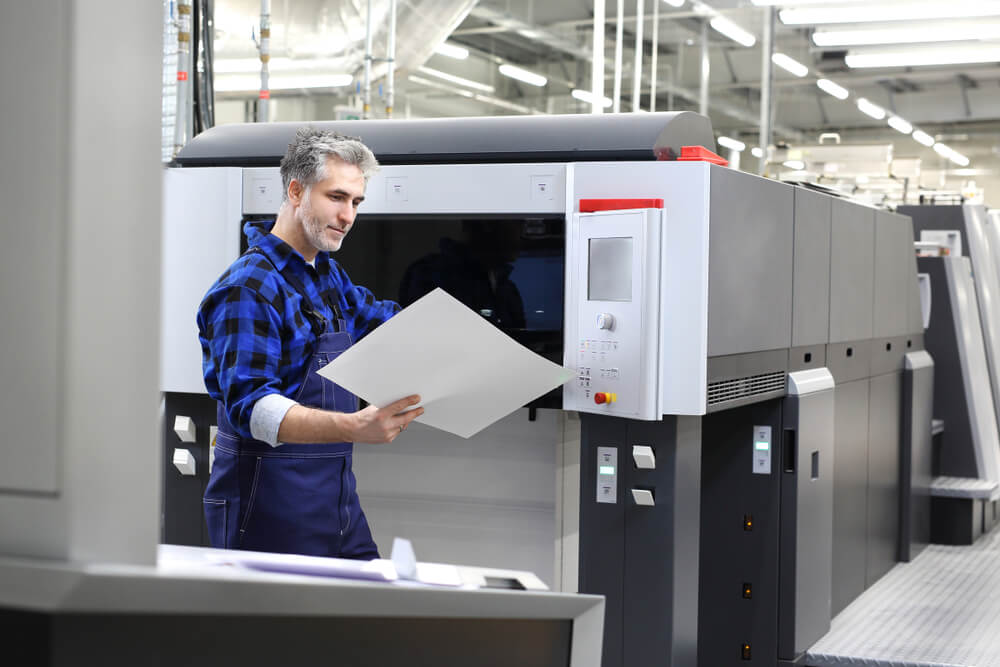 How Much Does It Cost to Print and Mail Checks on Average?
The average cost of printing and mailing a check when you choose Checkissuing.com begins at only 10 cents per check. As is the case whenever you outsource your check printing services, the cost of printing a check depends on the check's size, your customization, and the mailing option you choose. You can customize your check with logos, marketing, tables, or other additional information. 
Due to federal law, you will need to mail your check via USPS First Class Mail. You can also mail it via USPS First Class Mail if you need to mail a check internationally. You might prefer faster mailing options; you can choose from such options as USPS Priority, USPS Priority Express, and various FedEx mailing options. 
You can mail your check via FedEx 2-day shipping or FedEx overnight shipping for maximum delivery speed. Certified mail delivery makes it easier for you to track the mailing progress of your check. Regardless of which delivery option you choose, printing and mailing a check with Checkissuing.com costs a maximum of 60 cents per check. 
How Do You Combat Check Fraud?
The first step that we take to prevent check fraud is that we use security envelopes which include black security tint. This black security tint prevents anyone from reading any sensitive information through the check's envelope. Our security envelopes also include many other security features such as thermochromic ink, toner anchorage, a chemical wash detection box, visible fibers, and payee area protection, and explicit warning bands. 
We also use SAFE Checks. SAFE Checks is a top-of-the-line check fraud prevention company based in Los Angeles, California, that provides high-security checks as well as secure check-writing software and secure pay software. SAFE Checks provides a same-day check delivery service for maximum security.
You can use our secure administration system to process and upload payments, get access to reports, establish permissions, and more with just a few clicks. No matter who makes the payments, our system remits the payments to you using the payment methods that you have chosen. You don't even need to log in to any additional portals in order to ensure that the system remits payments to you via your preferred payment methods. You can also upload files securely with our encrypted EV-SSL file system via our administration system. 
If you prefer, you can use our SOAP/XML API system to upload files. We use Magnetic Ink Character Recognition technology when we print checks for you. Our MICR system utilizes a special kind of ink and special characters for more security and more protection from check fraud. 
How Much Can You Customize Your Checks?
As previously mentioned, you can get customized checks if you choose to outsource check printing services to us. We can first customize the check templates that you use so your customers recognize your checks easily. You can also add logos, marketing, tables, or other important messaging to your custom check. If you want to send your customers rebates, marketing, and statements, we offer several different customization options for that mail, too. We can even provide you with custom check samples if you ask us. 
You can add black and white logos or colored logos. You can also add other documents or even marketing materials if you choose. A few of your options include colored flyers or documents, black and white documents or flyers, leaflets, newsletters, brochures, and even inserted return envelopes. You can customize your check further by adding pamphlets to your package.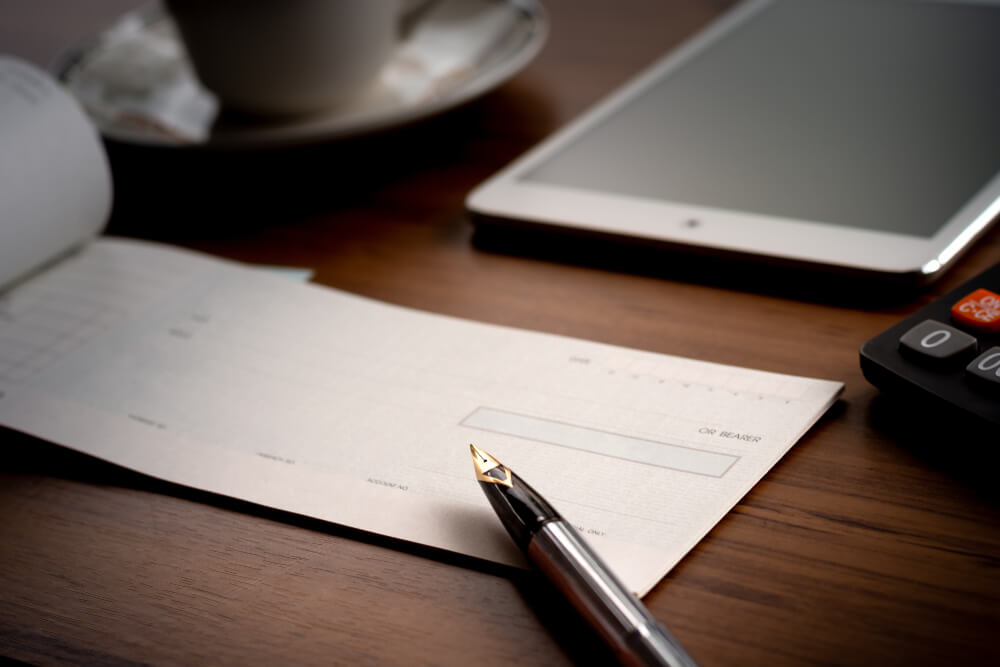 Can You Print Checks From Multiple Different Bank Accounts?
With our check printing service, you can print checks from several different bank accounts if you so wish. When you outsource check printing services to us, we let you add multiple bank accounts under your single primary account. You choose which bank account to print from by selecting a bank alias within the CSV file in your primary account. You could also select which bank account to print from using the API. 
What Kinds of Companies Do You Work With Usually?
We work with a variety of different kinds of companies, including notable universities such as Stanford University, Yale University, and the University of Wyoming. We also work with Chegg, which is a company that lets students buy and rent textbooks, offers online tutoring services, and much more. We serve Honeywell, too, which has interests in aerospace, building technologies, and performance technologies. Parking Panda, CardCash, and Fine Art America are a few more of our clients. As you can see, we provide quality printing services for checks to clients in many different industries. 
Now, we would love to hear from you. What information did you find most helpful about this article? If you need printing services for your checks, visit our website and see how we can help you.